The children's book Struwwelpeter was written in 1844. My copy dates from about 1900, published by Routledge.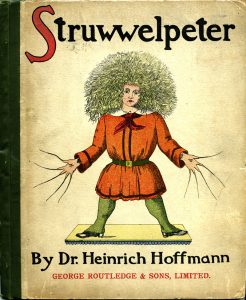 I'm sure it's the most disturbing book ever written for the very young. I remember it being read to me as a child and feeling…er…it wasn't a book I'd have chosen myself. I've no idea how old I was at the time, but it was before school age.
Struwwelpeter was created for a 3 year old by his father. When the man couldn't find a 'suitable' book for a Christmas present, he bought a notebook and made up the stories, and drew and painted the illustrations himself. And he was a psychiatrist. And all the lunatics who visited his surgery thought it was great and wanted copies to share with their own kids, and suggested he 'got it published'. And it became a worldwide best-seller and gave innumerable nightmares to each child who had it read to them—at least, I'm sure it did if they were 3.
There's even a 'Struwwelpeter Museum' in Frankfurt, displaying copies in 120 languages.
Did anyone read it to you—I'm sure you would remember?
The title translates to 'Slovenly Peter'. Perhaps I felt I'd be unloved if my hair was a mess…which it often was. What a softie—but children's reflections often don't match the thought processes of adults.
In WWII, Robert and Philip Spence created the words and artwork for a parody edition, Strewwelhitler, which the Daily Sketch and Sunday Graphic newspapers published to raise money for their War Relief Fund. This fund provided '…wireless sets, games and woolen comforts for our Fighting Services, and clothing, bedding, boots and food to air raid victims'.
Here's the original poem for children, and the cover of the parody edition and related poem: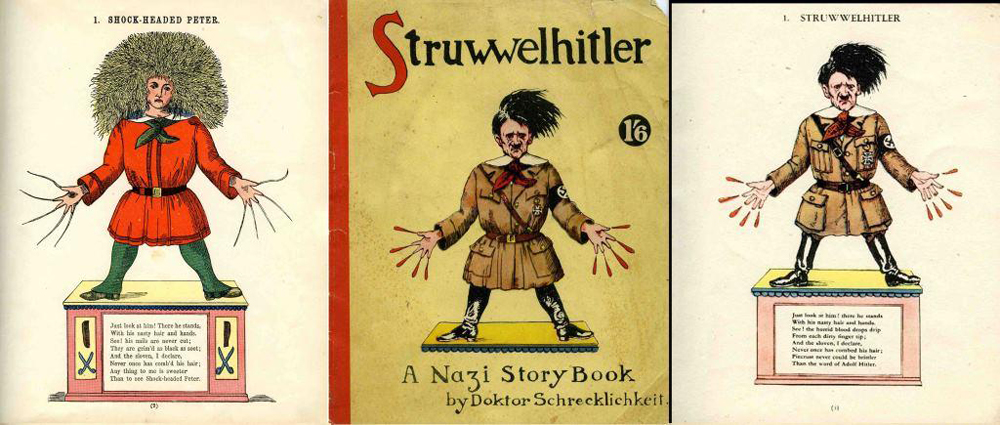 Original:
Just look at him. There he stands,
With his nasty hair and hands.
See! his nails are never cut:
They are grim'd as black as soot;
And the sloven, I declare,
Never once has combed his hair;
Any thing to me is sweeter
Than to see Shock-headed Peter.

Parody:
Just look at him! there he stands
With his nasty hair and hands.
See! the horrid blood drops drip
From each dirty finger tip;
And the sloven, I declare,
Never once has combed his hair;
Piecrust never could be brittler
Than the word of Adolf Hitler.


Here's another poem from the edition for children: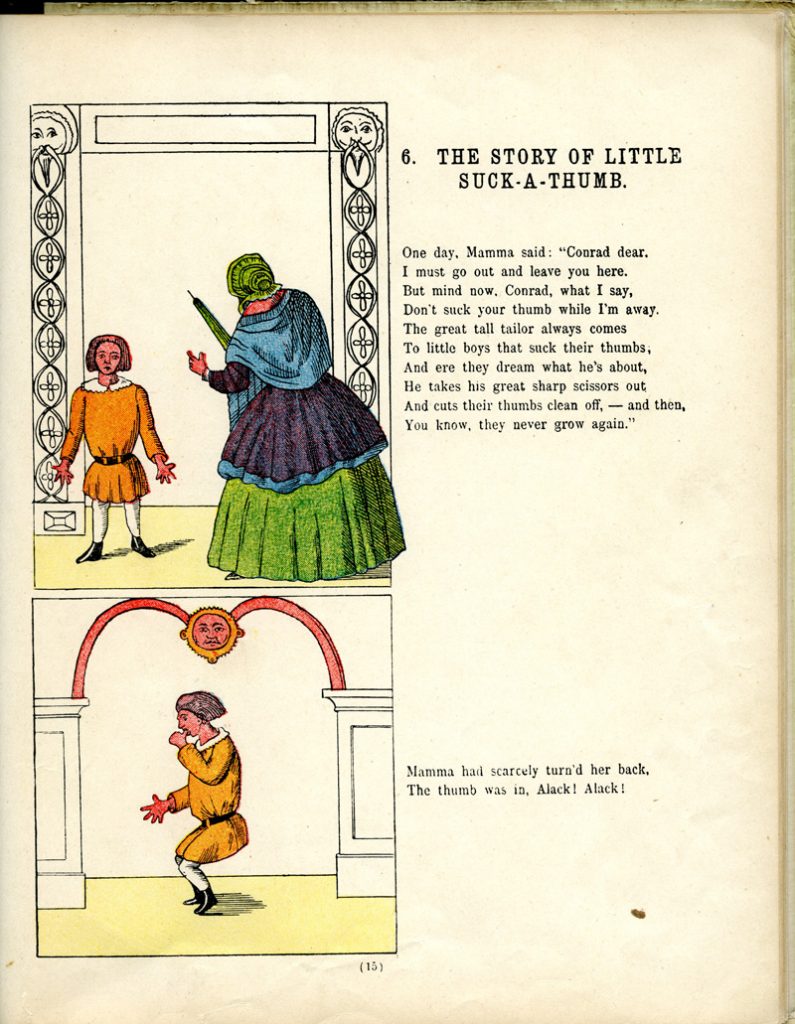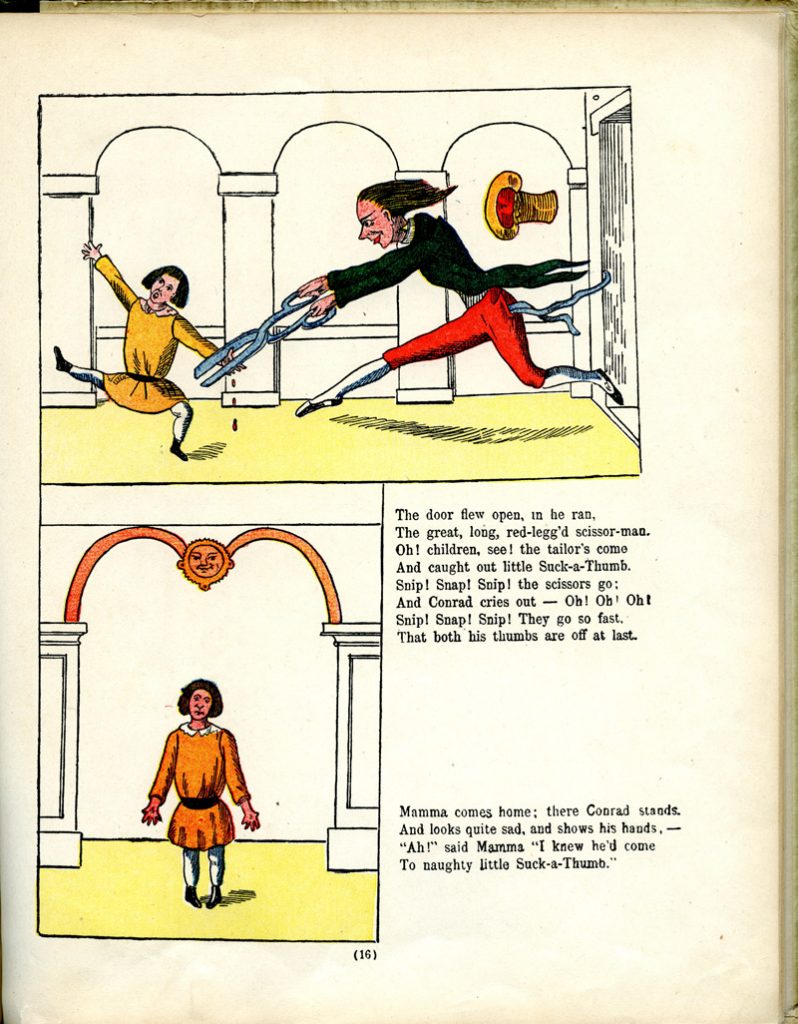 Gee, what does the child having it read to them think? 'Is it possible that my mother will leave me alone at some time, knowing that I'm about to be permanently maimed?', perhaps?